Need to charge your event labor costs to different budgets? No problem! Learn how to assign GL codes to your event shifts in this tutorial.
Before creating events, you can upload or manually add all of your GL codes into SubItUp. Doing this in advance will provide you with a drop-down menu of GL codes to add to an event. Click here to view how to add and manage GL codes.
You can also create a new GL code as you create a new event if you prefer. Click here to view how to create a new event.
To add a GL code to an existing event: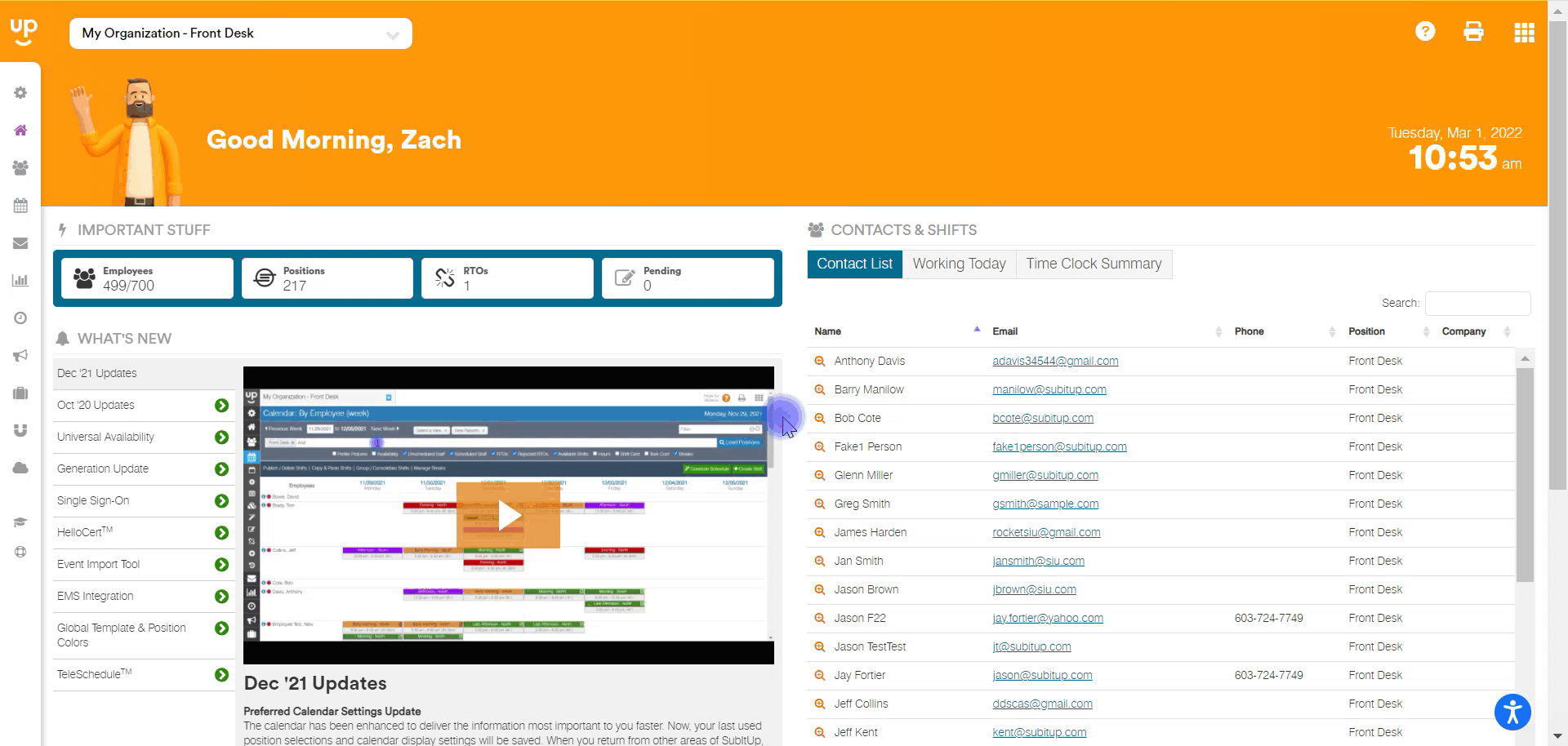 In the left-side toolbar, select EVENTS > VIEW EVENTS.
Find and click on the EVENT NAME on the calendar.
On the right side of the page under the event details, click on VIEW.
On the top right click on EDIT EVENT DETAILS.
On the DETAILS tab, click in GL CODES white bar to view GL codes.

To create a new GL code, click on the green CIRCLE PLUS.
Add GL CODE in the NAME field.
Toggle the ACTIVE checkbox.
Click SAVE.

Select one or multiple GL codes to apply to shifts.
Click SAVE.
On the bottom-right, click on ADD DAYS & STAFF.
To apply a GL code to a shift, click on the PENCIL ICON to the right of the event shift.
Under the GL CODE column, select the GL code to apply to the shift.
Click on the green FLOPPY DISK SAVE ICON to the right.
Repeat as needed.