How to generate a shift-based availability summary
This report will show you how many staff members selected available, not available and no preference for each shift template.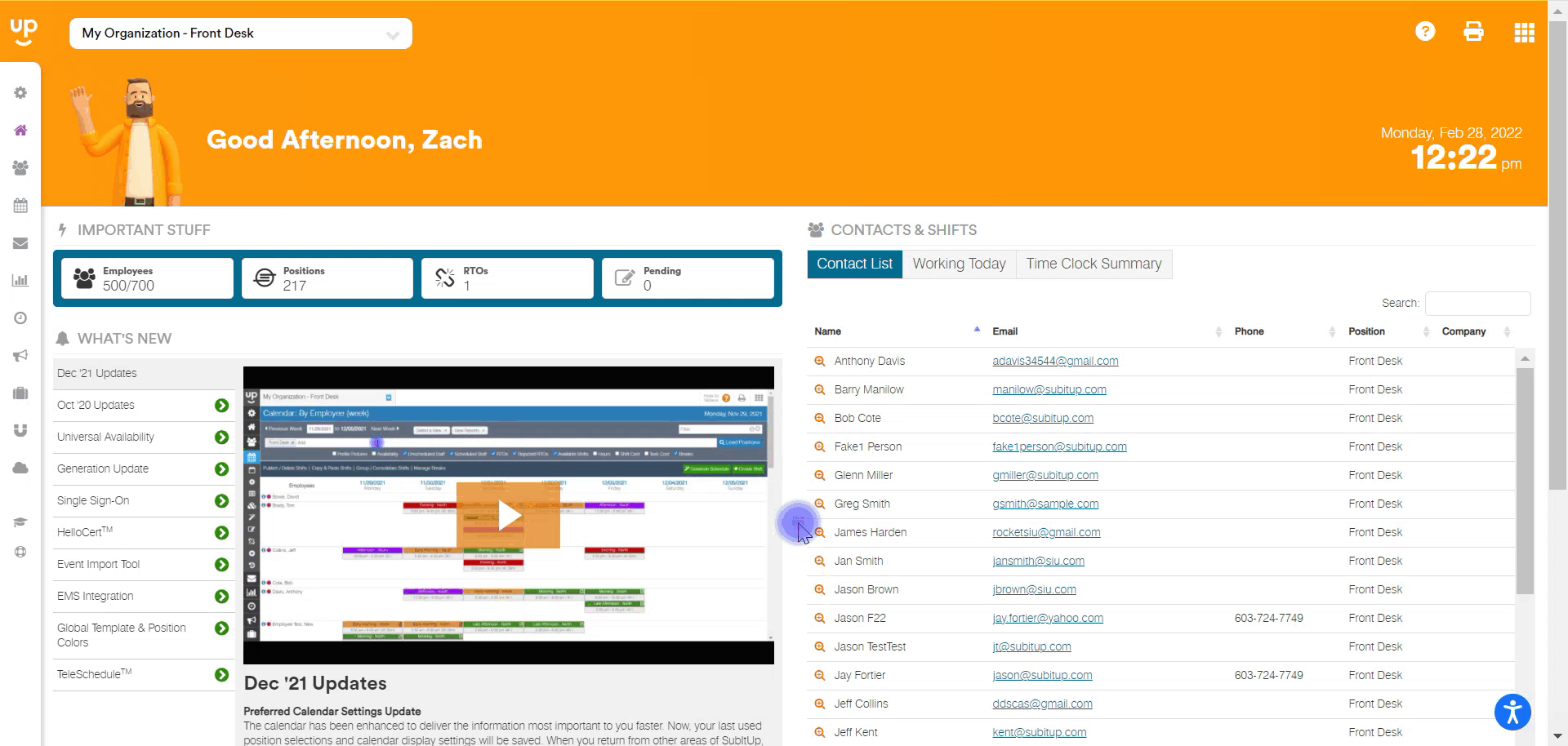 In the left-side toolbar, select SCHEDULE.
In the drop-down menu, select AVAILABILITY SETTINGS>SHIFT-BASED AVAILABILITY SUMMARY
At the top of the page, select the position you would like to view the availability summary for.
Under the SHIFT NAME column, each active shift template will be listed. Under each day of the week, hover over the numbers in a shift row to view the names and numbers of employees that have selected available, no preference or unavailable as of the current day.
Notes:
The position must be configured for shift-based availability in order to run this report. For an hourly-based availability summary click here.