Add staff to your event shifts after you collect their hourly availability.
SubItUp offers two methods of collecting availability and assigning employees to event shifts that are created in the event module - hourly-based and survey-based availability. When you create events, you can only use one of these methods to collect availability and assign staff and cannot use a mix of both.
This article applies to the hourly-based availability method.
To manually assign an employee to an event shift: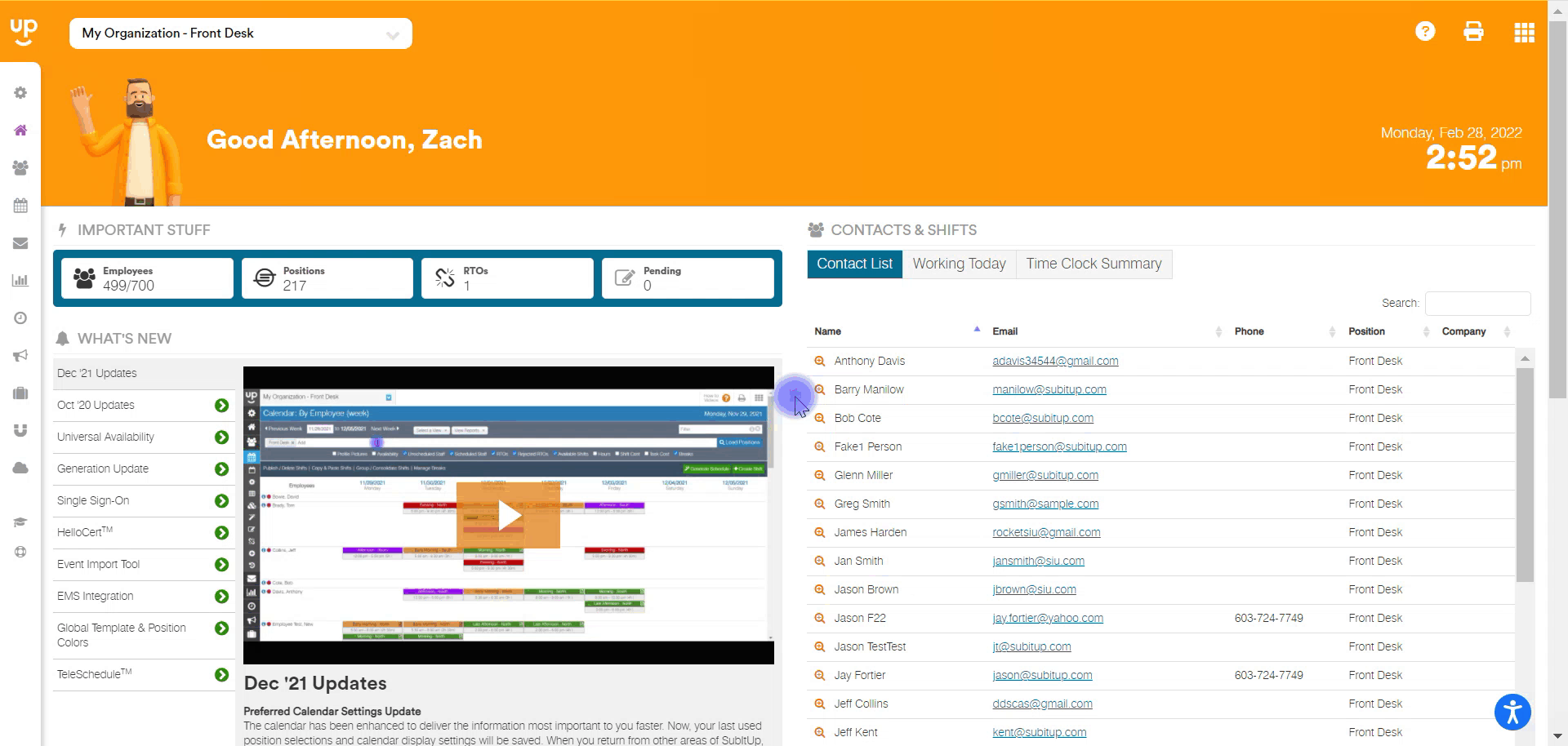 In the left-side toolbar, select EVENTS > VIEW EVENTS.
Find and click on the EVENT NAME on the calendar.
On the right side of the page under the event details, click on VIEW.
On the top right click on EDIT EVENT DETAILS.
At the top, click on DAYS & STAFF.
Under DAYS & STAFF, select the day you'd like to modify from the drop-down menu.
Under the POSITION title, click on the PENCIL icon in the row of the shift you want to assign to an employee.
Under the NAME column, select an employee from the drop-down list.

An up arrow indicates that an employee is available to work the entire shift.
A down arrow indicates the employee is not available to work.
A circle indicates the employee has no preference and can work if needed.

Click the green SAVE DISK icon to the right.
Notes:
You'll need to collect staff availability before assigning shifts. Click here to view how to open and collect hourly-based availability. You must use this method of availability collection to assign staff as instructed in this article.