How to generate a shift-based availability summary
Generate a report showing how many employees indicated they are available for each of your active shift templates.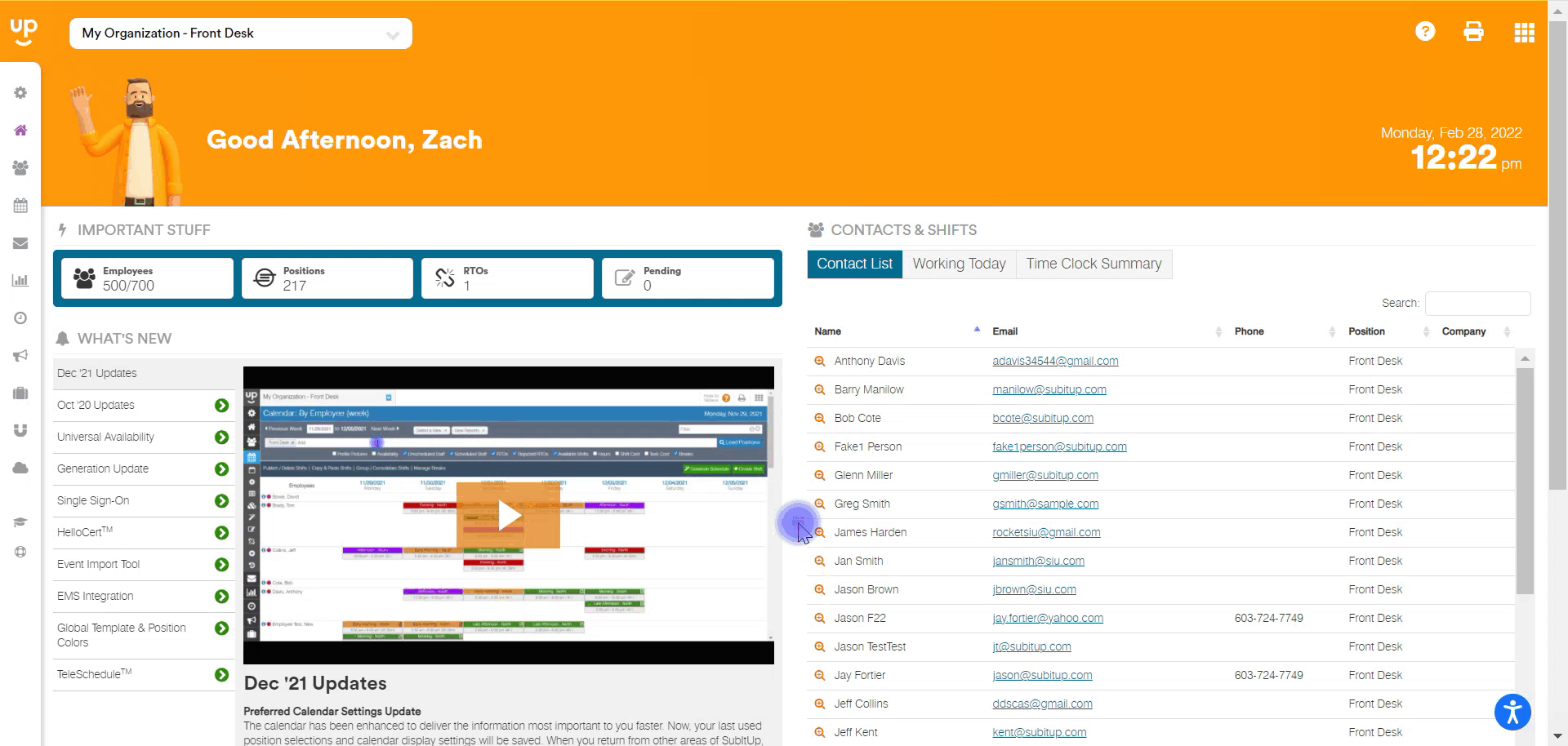 In the left-side toolbar, select the SCHEDULE > AVAILABILITY SETTINGS > SHIFT BASED AVAILABILITY SUMMARY.
At the top of the page, select a POSITION from the drop-down menu.
In the shift name row, hover over the numbers under any day, a pop-up box will appear displaying the number of required employees you need and which employees indicated AVAILABLE, NOT AVAILABLE, or NO PREFERENCE.
Notes:
This report is for shift-based positions only. To see an hourly-based position report, click here.
Shift templates must be created prior to using this tool. Click here to learn how to create shift templates for shift-based positions.
All active shift templates for a position will be listed and the number of available staff will be listed in green, unavailable in red, and no preference in gray for each day.