Communication & Notifications
How to turn on push notifications for my manager account
Receive helpful alerts to your phone when employees add, drop or swap a shift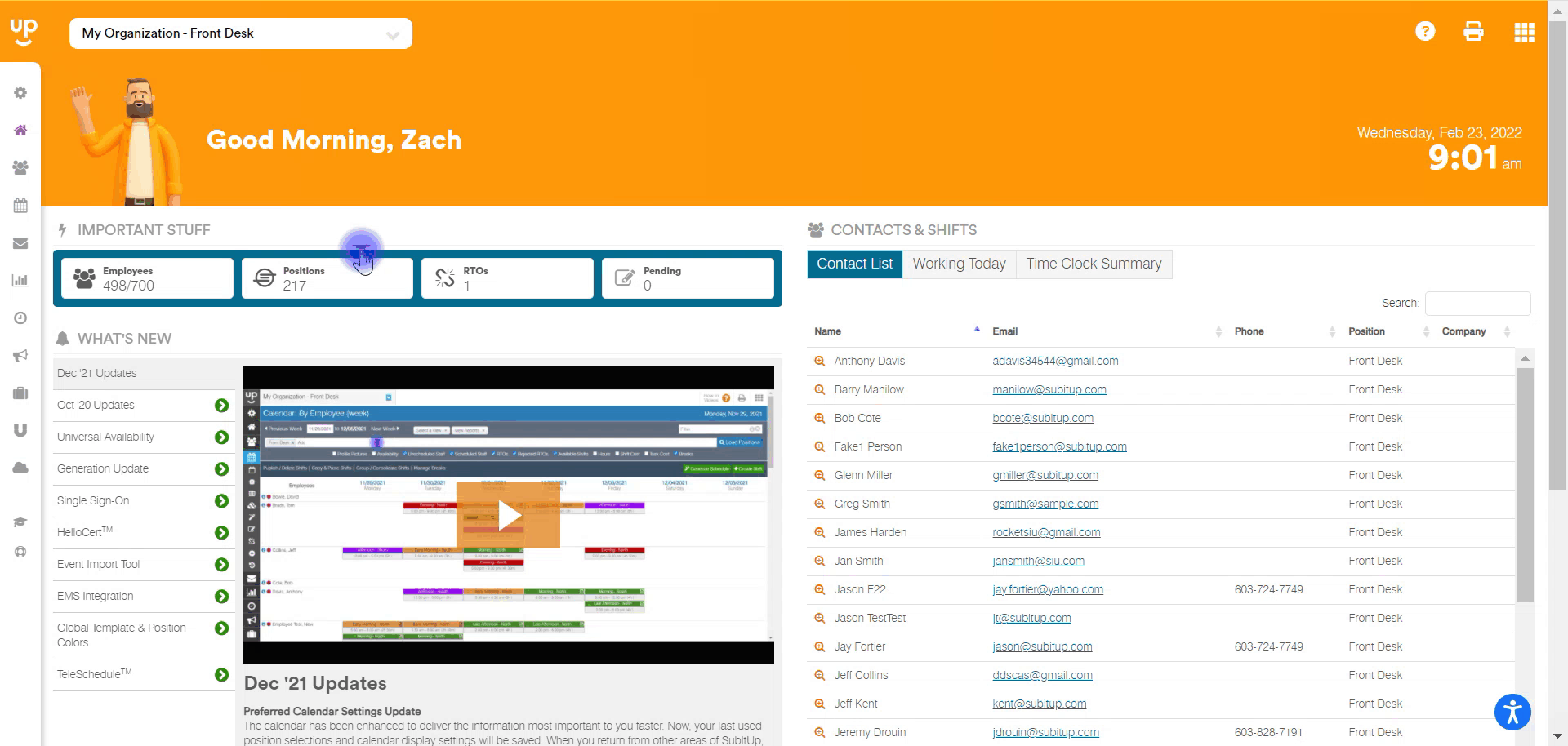 1. From the DASHBOARD, select STAFF in the left-side pop-out menu.
2. Select your name on the manager list.
3. At the top of the screen, select POSITIONS.
4. If you'd like to receive these alerts for all positions, select PUSH NOTIFICATIONS for Shifts Added, Shifts Dropped, and Shifts Swapped in the Edit All tab. This is the first row listed.
5. Select SAVE in the top-right corner.
NOTE: After this is configured, you will need to download the SubItUp app on your phone and log into your manager account. Once you have configured your account to receive push notifications, and logged into the app on your phone, you are all set to start getting pushes!
NOTE: You may have to update the app to the latest version to have this functionality.