Communication & Notifications
How to turn on push notifications for my employee account
Want to be notified of shift changes and available shifts as soon as possible? Turn on push notifications and receive a notice straight to your phone.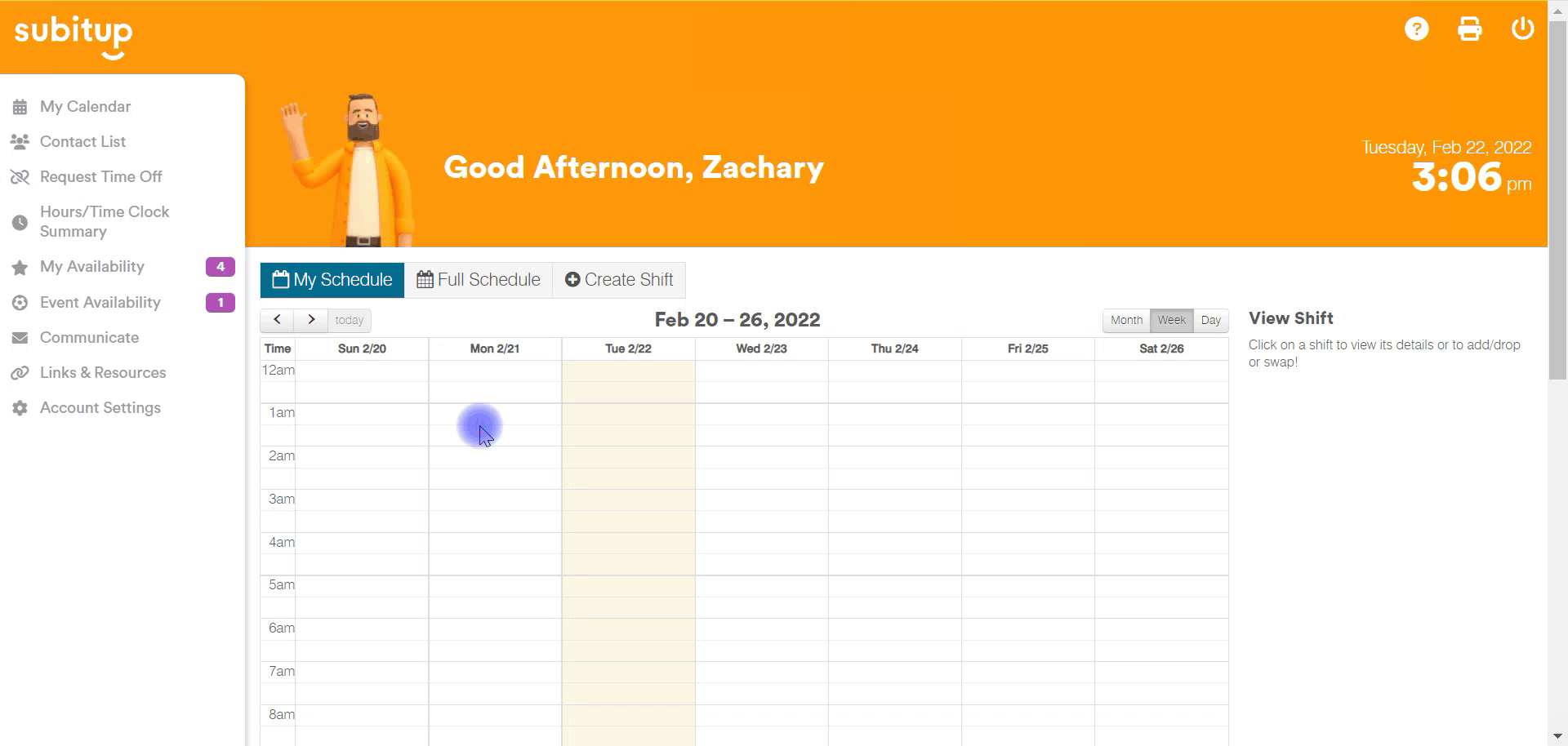 1. After logging into your employee account, select ACCOUNT SETTINGS from the left-side menu.
2. Scroll down and change the drop-down menu to PUSH NOTIFICATION for Available Shift Alerts, Shift Reminder, Swap Alerts, Any Other Shift Messages, and Availability Request Messages.
3.Select SAVE in the bottom-right corner.
Your account is now configured to send push notifications!
NOTE: In order to receive these, you must first download the SubItUp app to your phone and log-in. After configuration, you will receive these notifications to the device that you have downloaded the app on.
NOTE: You may have to update the app to the latest version to have this functionality.