Use the message center to communicate with employees to collect availability, when schedules are published, or general information.
How to send an inmail, email and text message to employees: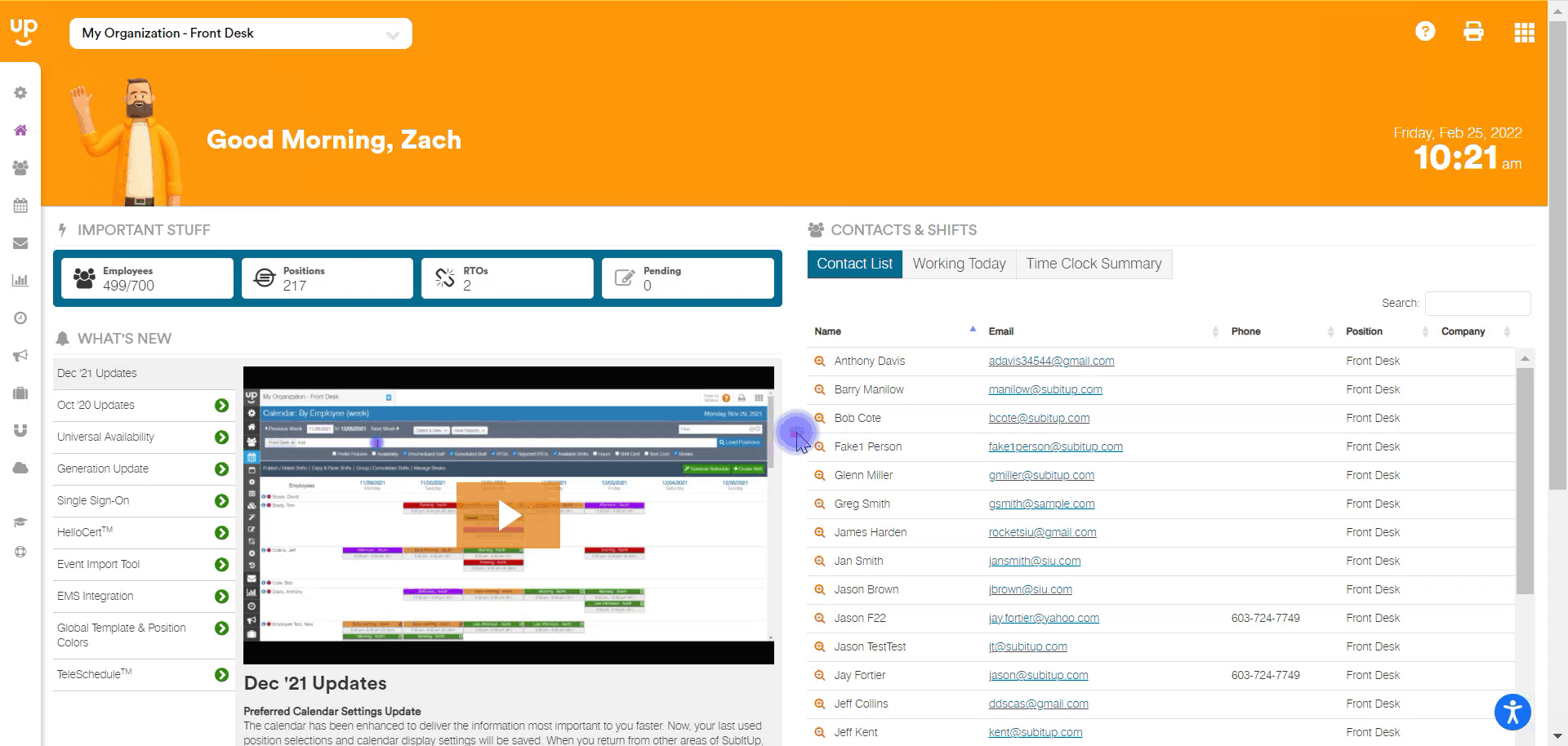 In the left-side toolbar, select COMMUNICATE.
Select MESSAGE CENTER.
Click on the red COMPOSE
Select INMAIL, EMAIL or TEXT MESSAGE.
Compose MESSAGE.
Select which POSITIONS or EMPLOYEES should receive your message.
If a position is selected, choose if ACTIVE EMPLOYEES, ARCHIVED EMPLOYEES, MANAGERS and/or VIEW-ONLY STAFF should receive the message.
Click SEND.
Notes:
INMAIL messages stay within the SubItUp platform. Employees have a COMMUNICATE section where Inmail messages will be hosted. Employees do not get an alert when a message via this option.
EMAIL messages will be sent to the employee email associated with their SubItUp account. We recommend using this option to ensure employees receive your important messages.
TEXT messages will be sent to employees who have a mobile phone number in their profile. Please note that employees can turn off text messaging alerts in their profile.
Text messages are a one-way, no-reply communication from a manager.