How to remove/archive an employee from a position
Do you have seasonal staff or is an individual no longer a current employee? Archive employees from positions and they will not be included when you create schedules.
How to remove employees from positions: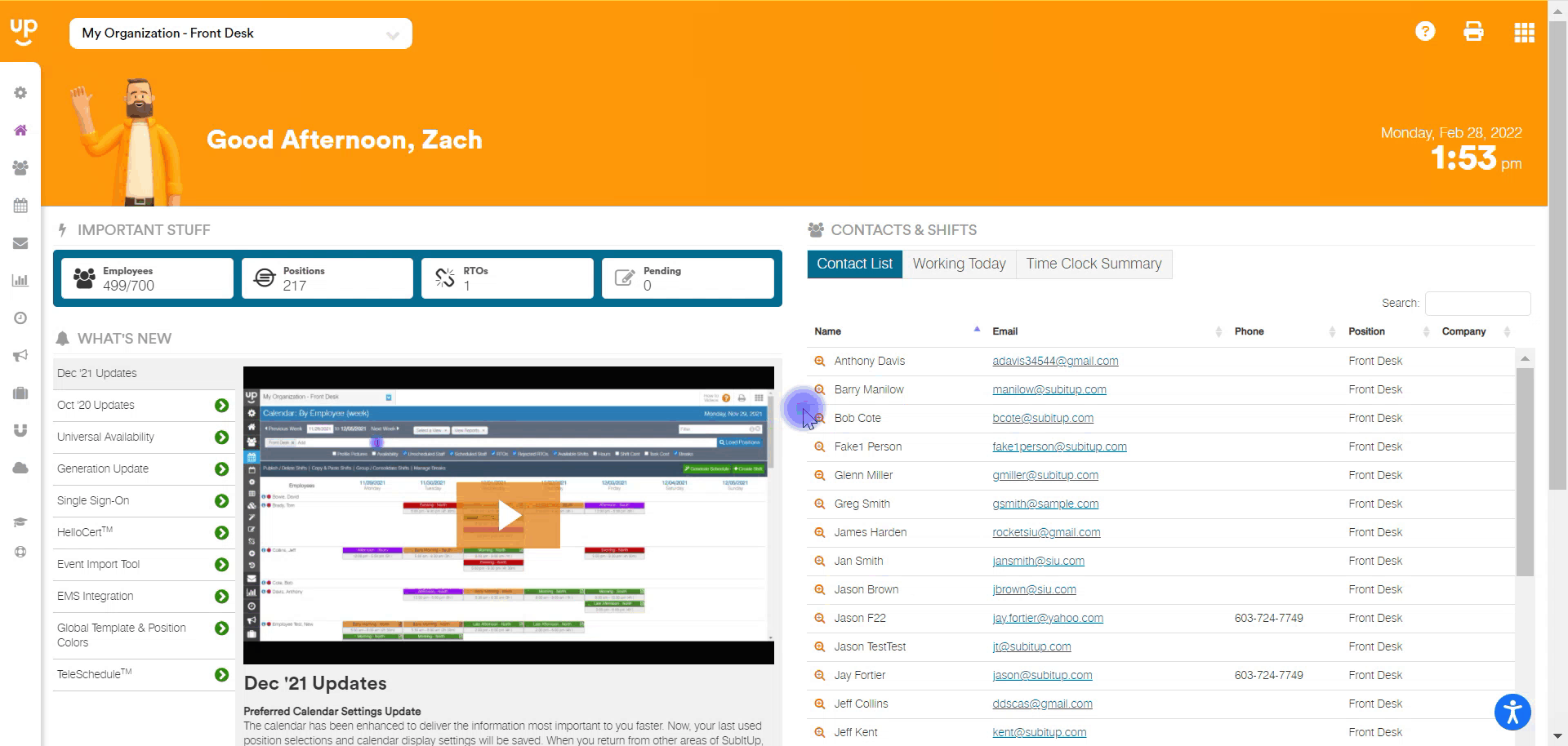 In the left-side toolbar, select STAFF.
Under the employee section, click on the FOLDER icon in the row of the employee's name.
Select the POSITION or ALL POSITIONS to remove the employee.
Click on the action you would like to take for the employee's current shifts on the calendar: DELETE ALL FUTURE SHIFTS, MAKE ALL FUTURE SHIFTS AVAILABLE, or REASSIGN ALL FUTURE SHIFTS.
Click on the ARCHIVE
Click CLOSE.