Schedule & Shift Management
How to recover deleted shifts
Need to recover a deleted shift? No problem, SubItUp makes recovering deleted shifts easy.
To recover deleted shifts: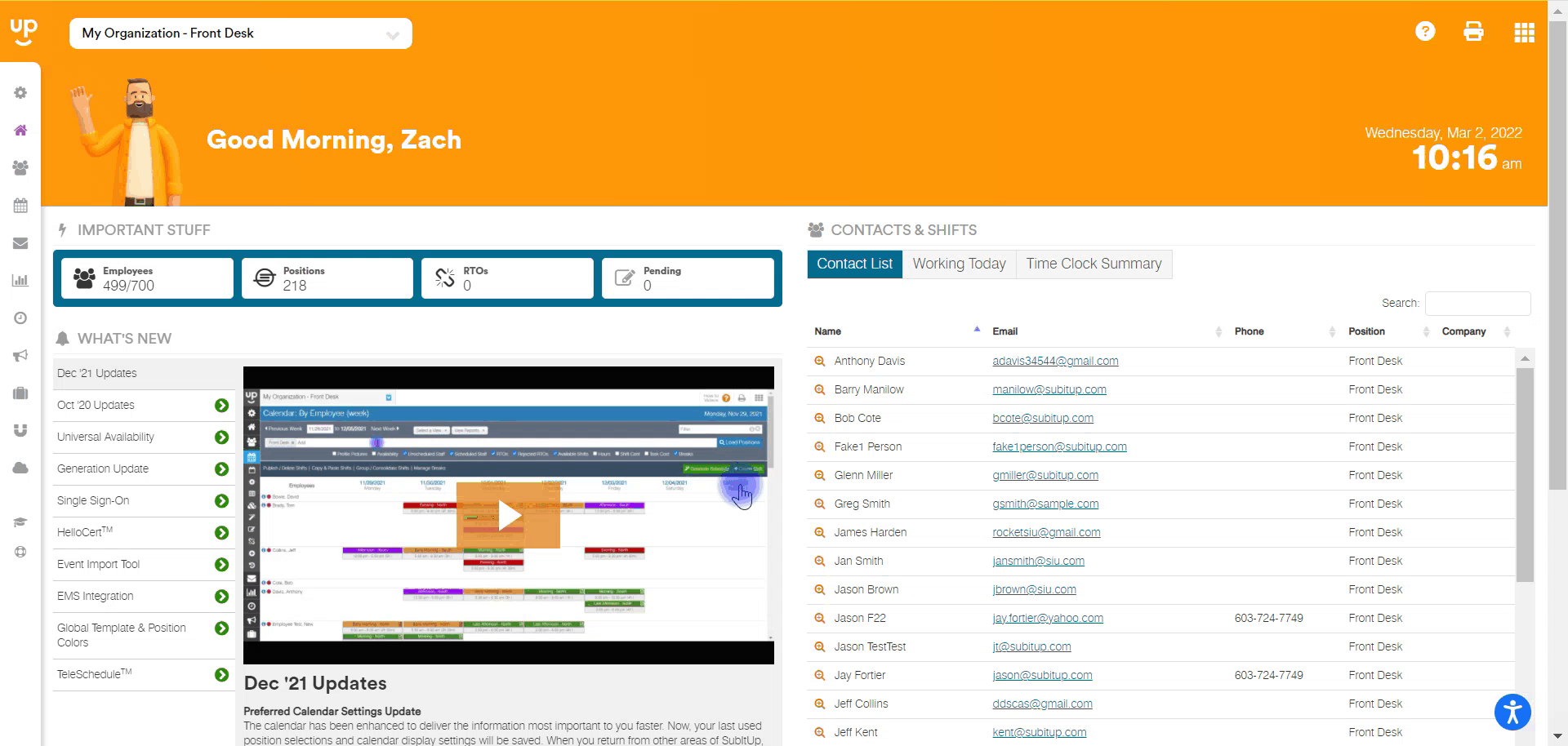 In the left-side toolbar, select APPS.
In the drop-down menu, click RECOVER DATA.
At the top, select the POSITION you want to recover shifts for.
Under SHIFT STATUS, select one: ALL SHIFTS, PUBLISHED OR NOT PUBLISHED.
Enter the START DATE and END DATE.
Click on GET DELETED SHIFTS.
In the first column, under ALL, select the deleted shifts you'd like to recover or the SELECT ALL SHIFTS above ALL.
Click on RECOVER SELECTED SHIFTS.
Notes:
Once a shift has been recovered it can be found on your calendar.