How to process deductions for work-study employees
Learn how to process the deductions for work-study employees using scheduled time or time clock data.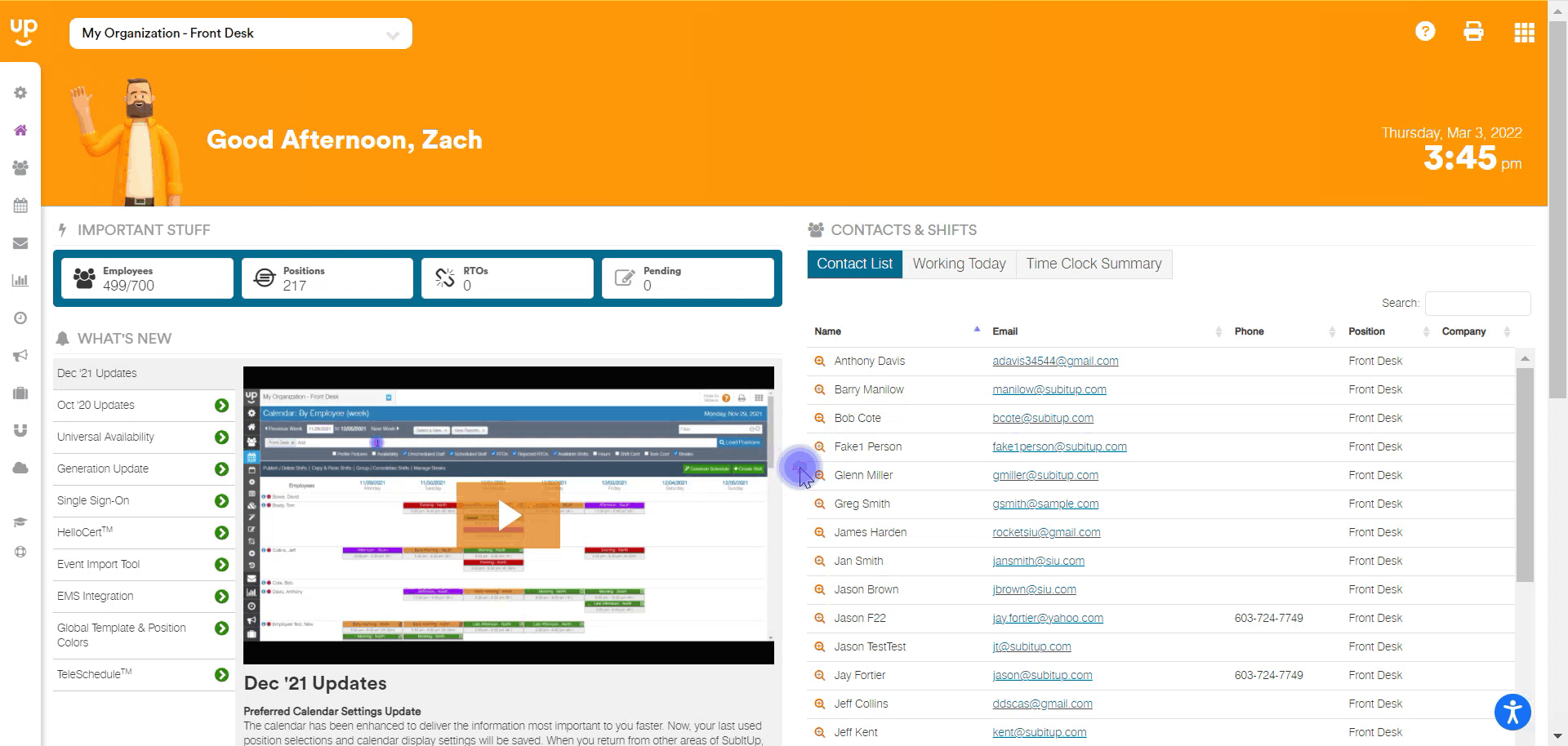 In the left-side toolbar, select BUDGETS.
Click on WORK-STUDY.
Click on the work-study program that you would like to process deductions for.
At the top-right, click on the green PROCESS DEDUCTIONS icon.
In the pop-up box, select the DATE RANGE to process deductions.
In the DATA TYPE field, select the type of data you would like to use to process the deductions - time clock data or schedule data.
Select the green CONTINUE icon.
Review the data to ensure accuracy and select the PROCESS DEDUCTIONS icon in the bottom-right corner of the pop-up box.
To export data, click on EXPORT CSV.
Click CLOSE.
Notes:
You may only process deductions during a period that falls within the program start and end date.