How to give managers scheduling and staff management permissions
Should your managers have different levels of access to manage staff and schedules based on their job role? In this article, learn how to assign managers different permissions for a given position.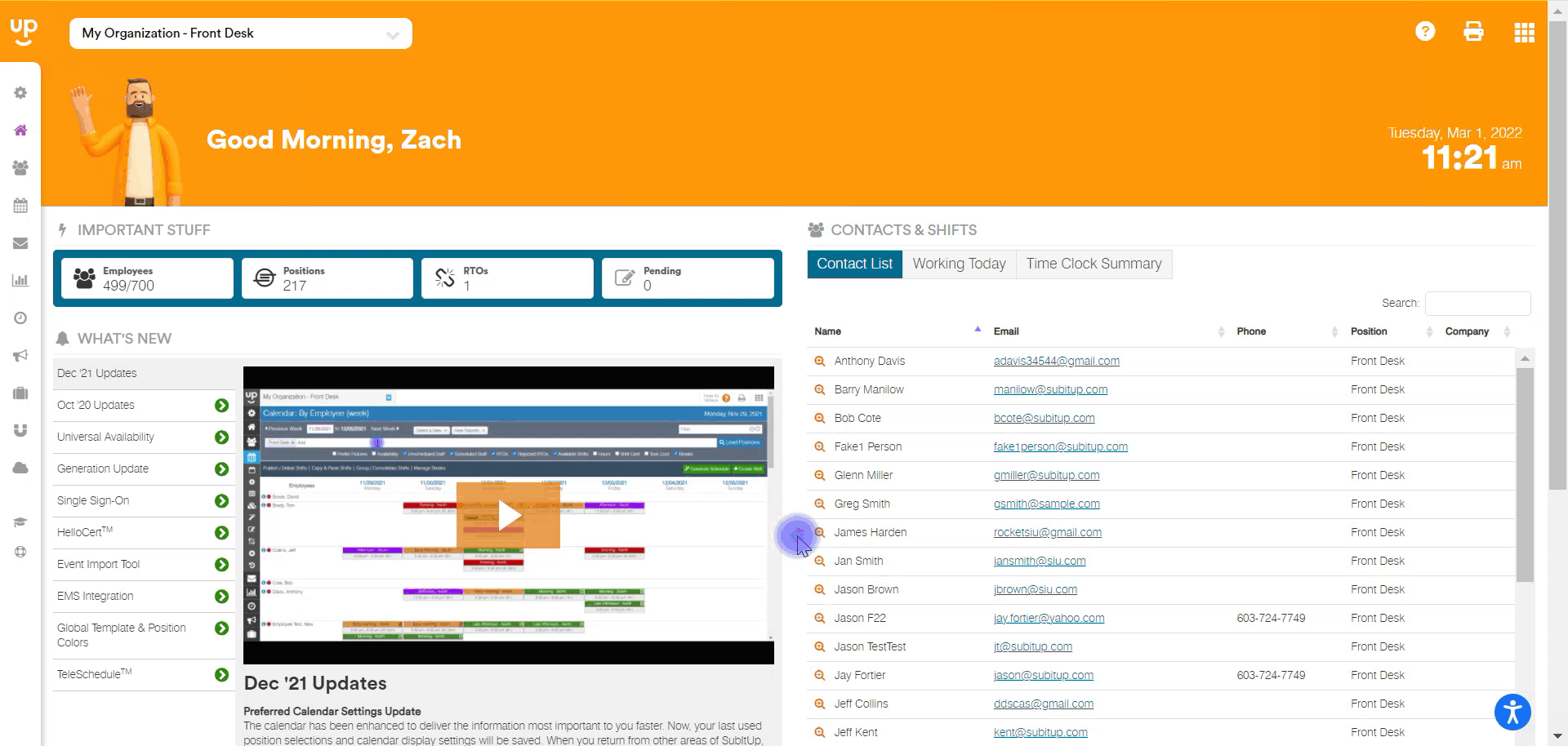 In the left-side toolbar, select STAFF.
On the left side of the screen, click on the manager account you wish to give access to staff management settings.
In the tabs across the top of the screen, select SETTINGS.
In the EDIT ALL row, select the checkboxes for the staff management access that you wish for the new manager to have.
If you wish for the manager to have full access to the employee and manager lists, select ADD / EDIT / DELETE in the appropriate drop-down box.
On the right side of the screen, select the green SAVE icon.