How to generate a payroll report with scheduled data
Generate a payroll report using scheduled data vs. time clock data.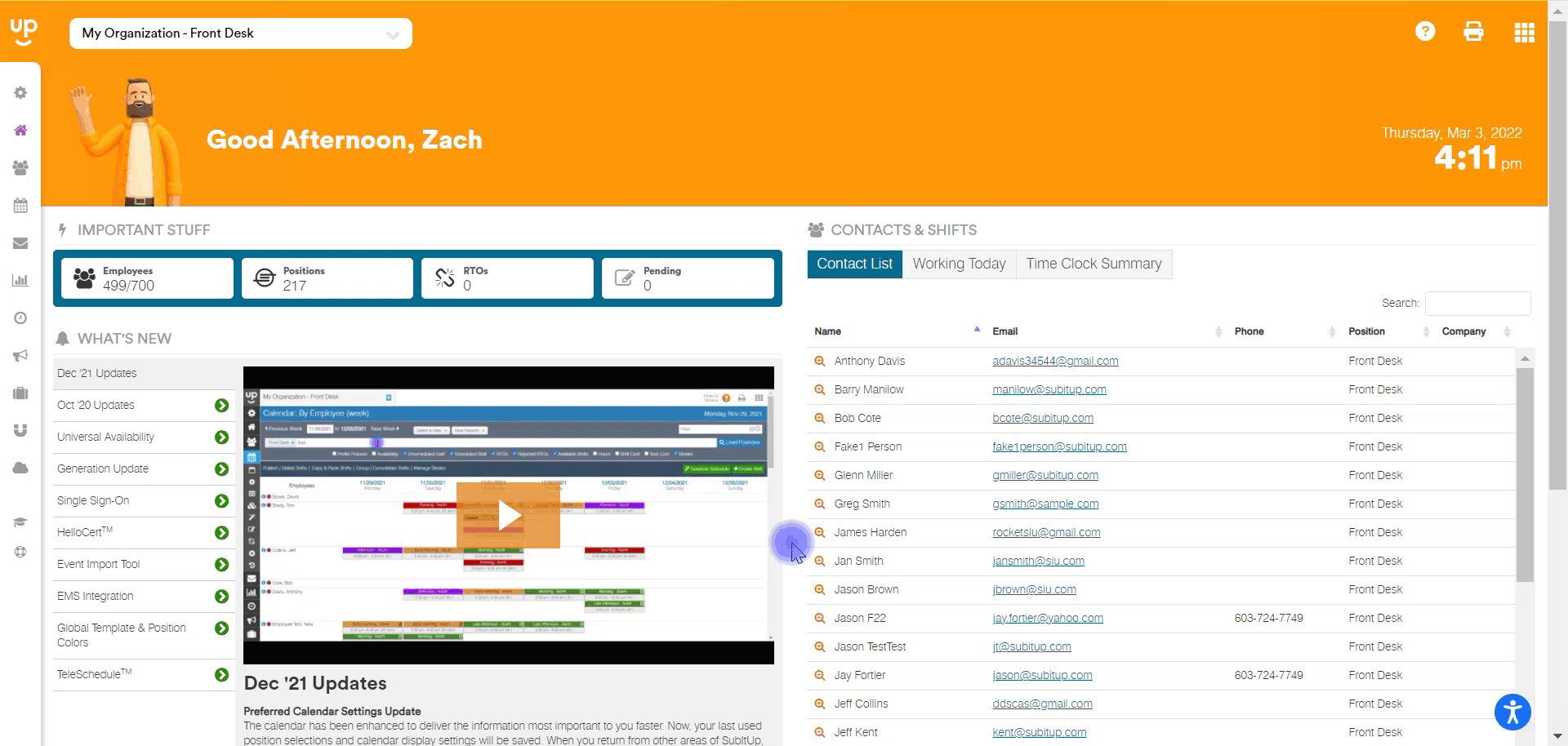 In the left-side toolbar, select REPORTS > PAYROLL REPORT.
At the top left of the page, enter the START DATE and END DATE period to include the report.
Under the date box in the SELECT A POSITION toolbar, enter all of the POSITIONS you would like to include in the report.
Under the position toolbar, UNCHECK the box next to USE TIME CLOCK DATA.

If you schedule UNPAID breaks and you do not use SubItUp's time clock tool, CHECK this box for the report to automatically deduct the unpaid time break from the report.
If you do not schedule unpaid breaks then leave this box CHECKED.

Toggle other boxes to add filters to your report.
Click on LOAD POSITIONS or SEARCH next to the date box to run the report.
To filter the report by an employee, at the top right of the page, CHOOSE AN EMPLOYEE or enter an employee name in the FILTER BOX.
To print, at the top-right of the page click on the PRINTER ICON.