How to edit an event's details
Need to change the date, time or location of your event? Here's how to do it!
To edit event details: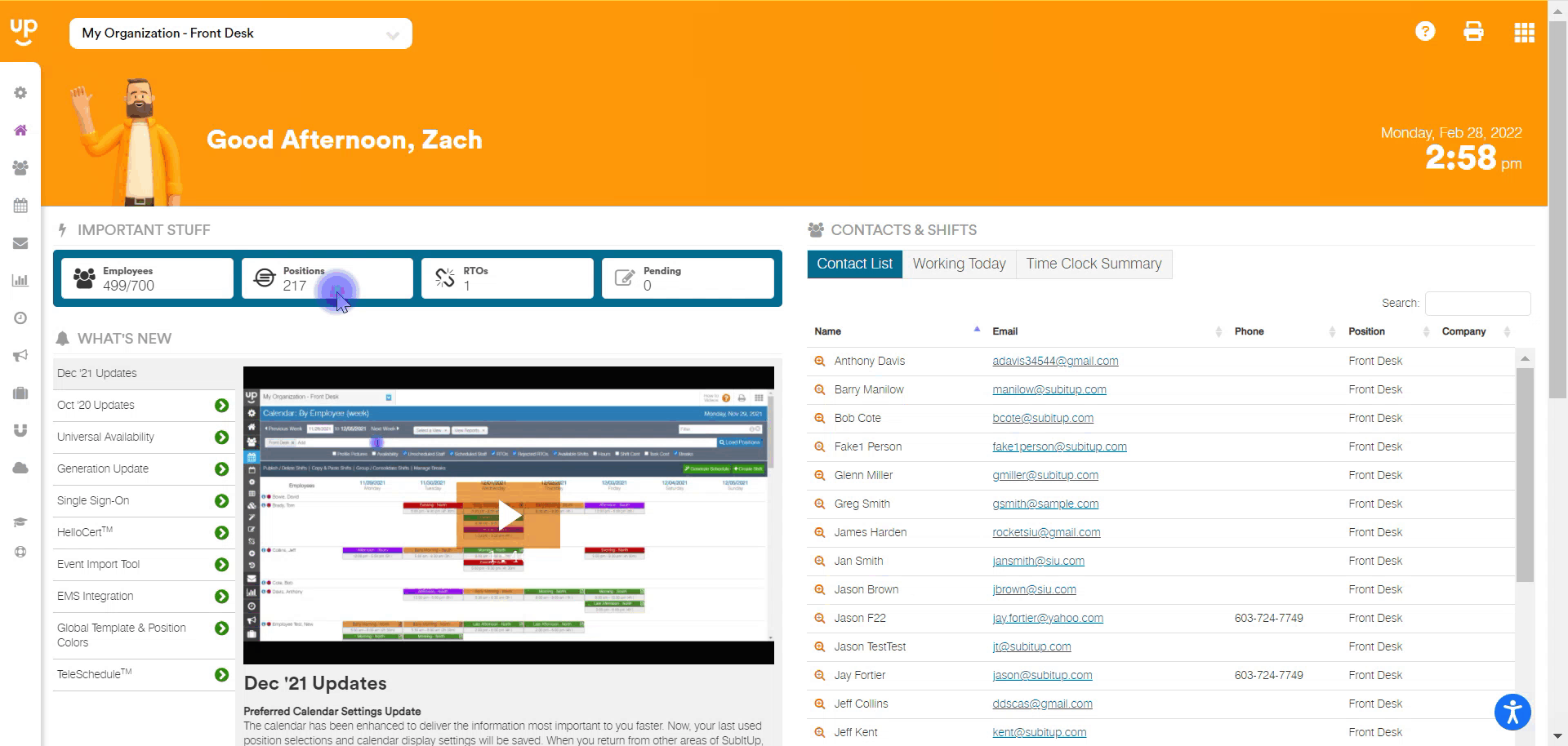 In the left-side toolbar, select EVENTS > VIEW EVENTS.
Find and click on the EVENT NAME on the calendar.
On the right side of the page under the event details, click on VIEW.
On the top right click on EDIT EVENT DETAILS.
Under WHEN, click on CHANGE EVENT TIME.
At the top of the pop-up box, modify the date and/or time.
In the UPDATE SHIFT METHOD drop-down menu, select AUTO or MANUAL.

AUTO will automatically adjust all shift dates and times.

Please note: If your shift start/end times are different from the event time, the template will adjust the shift start times +/- based on the new event start/end times.

For example: If the original event start time is 8:00 am and your shifts start at 7:00 am and you change your event start time to 7:00 am, the shift start time will adjust to 6:00 am.

MANUAL allows you to individually modify specific shift dates and times.

Click on NOTIFY STAFF OF CHANGE checkbox.
Click UPDATE.
Click CLOSE.