How to edit an event shift
Need to make a staff change or edit a shift time?
To edit an event shift: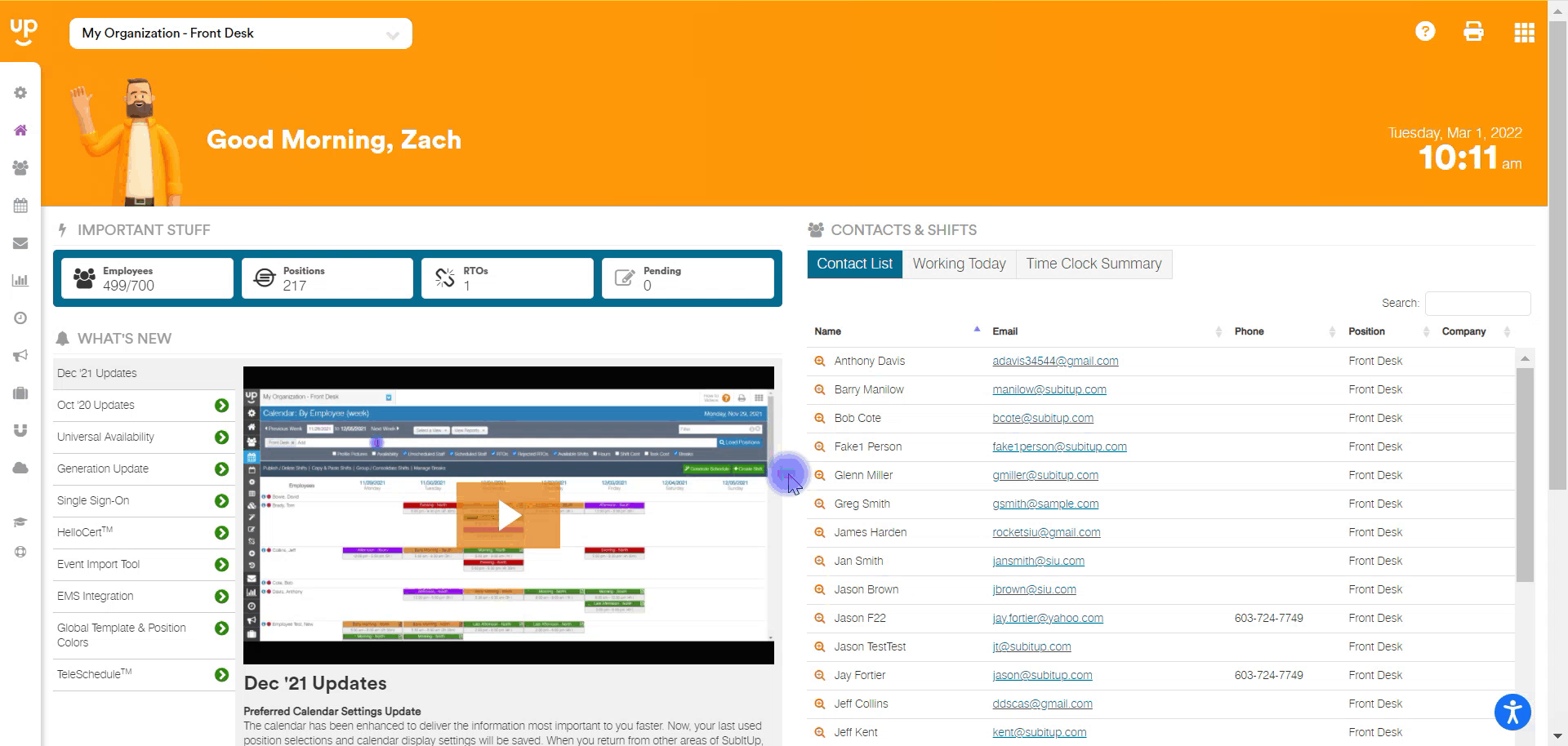 In the left-side toolbar, select EVENTS > VIEW EVENTS.
Find and click on the EVENT NAME on the calendar.
On the right side of the page under the event details, click on VIEW.
On the top right click on EDIT EVENT DETAILS.
At the top, click on DAYS & STAFF.
Under DAYS & STAFF, select the day you'd like to modify from the drop-down menu.
Under the POSITION title, click on the PENCIL icon in the row of the shift you want to modify.
Make your edits and click on the green SAVE DISK icon to the right.
Repeat as needed.