Dropping a scheduled shift will post your shift as available to pick up by other employees who work in your position.
To drop a scheduled shift: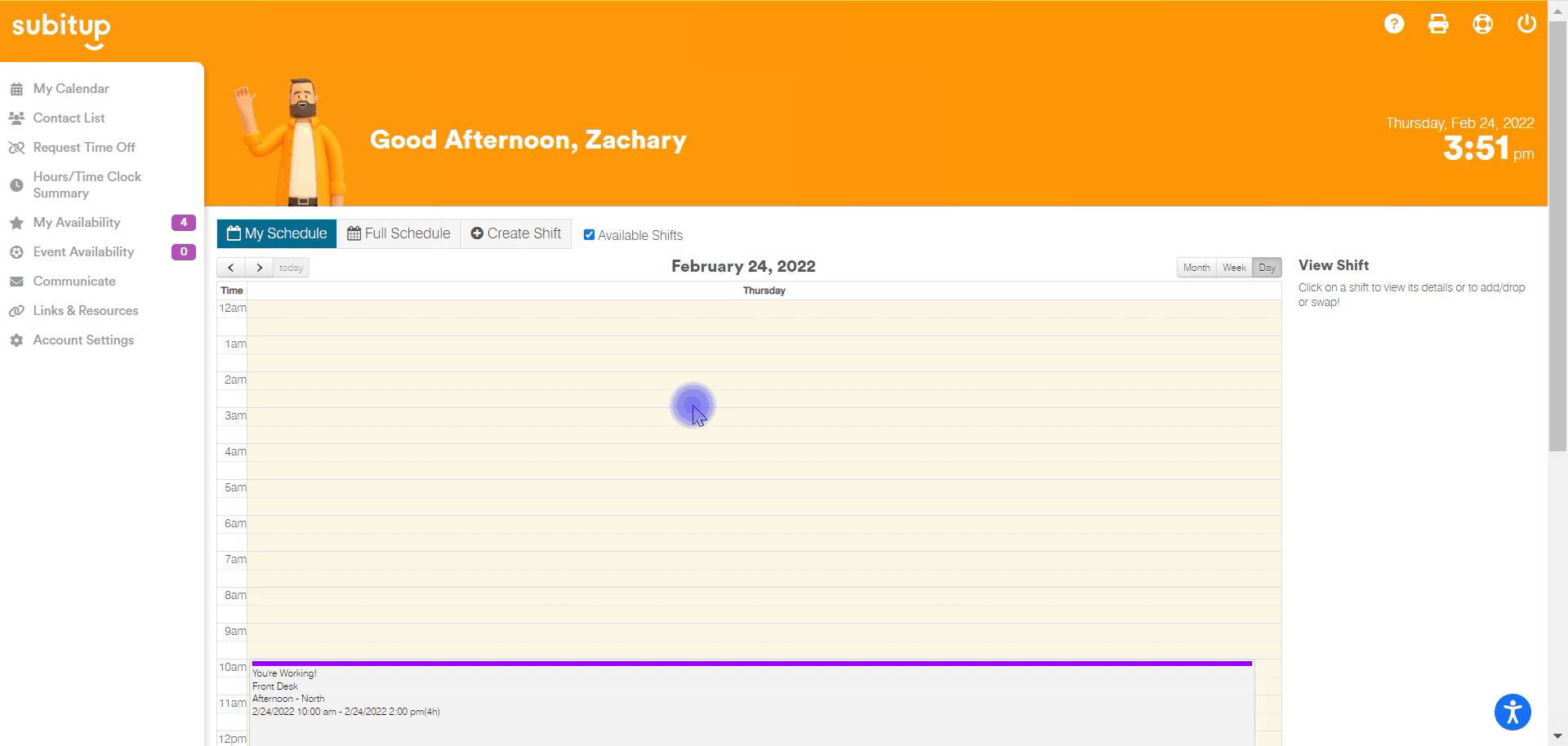 Select DASHBOARD in the left-side menu.
In the top menu, click MY SCHEDULE.
All of your scheduled shifts will be shown on the calendar in black text.
Click on the SHIFT that you would like to drop.
On the right-side menu, click DROP.
Select a REASON for dropping the shift. This is mandatory to submit a dropped shift.
Enter an EXPLANATION for requesting time off. This is mandatory to submit a dropped shift. Please keep in mind this explanation will be visible to your manager and all employees eligible to pick up the shift.
Select your ideal NOTIFICATION method to be made aware when someone has picked up your shift.
Click the CONFIRM button to drop the shift.

The shift will now appear in red and the words PENDING DROP will appear.
Notes:
Dropping a shift will change the status to a pending drop and you're still responsible for working this shift if your manager has turned on approval rights. If a coworker decides to add your dropped shift, you will be notified and the shift will be removed from your schedule.