How to archive all staff from one or multiple positions
Have a position that is seasonal and all staff can be archived during their non-active season? Save time by using the "Archive All Staff" tool.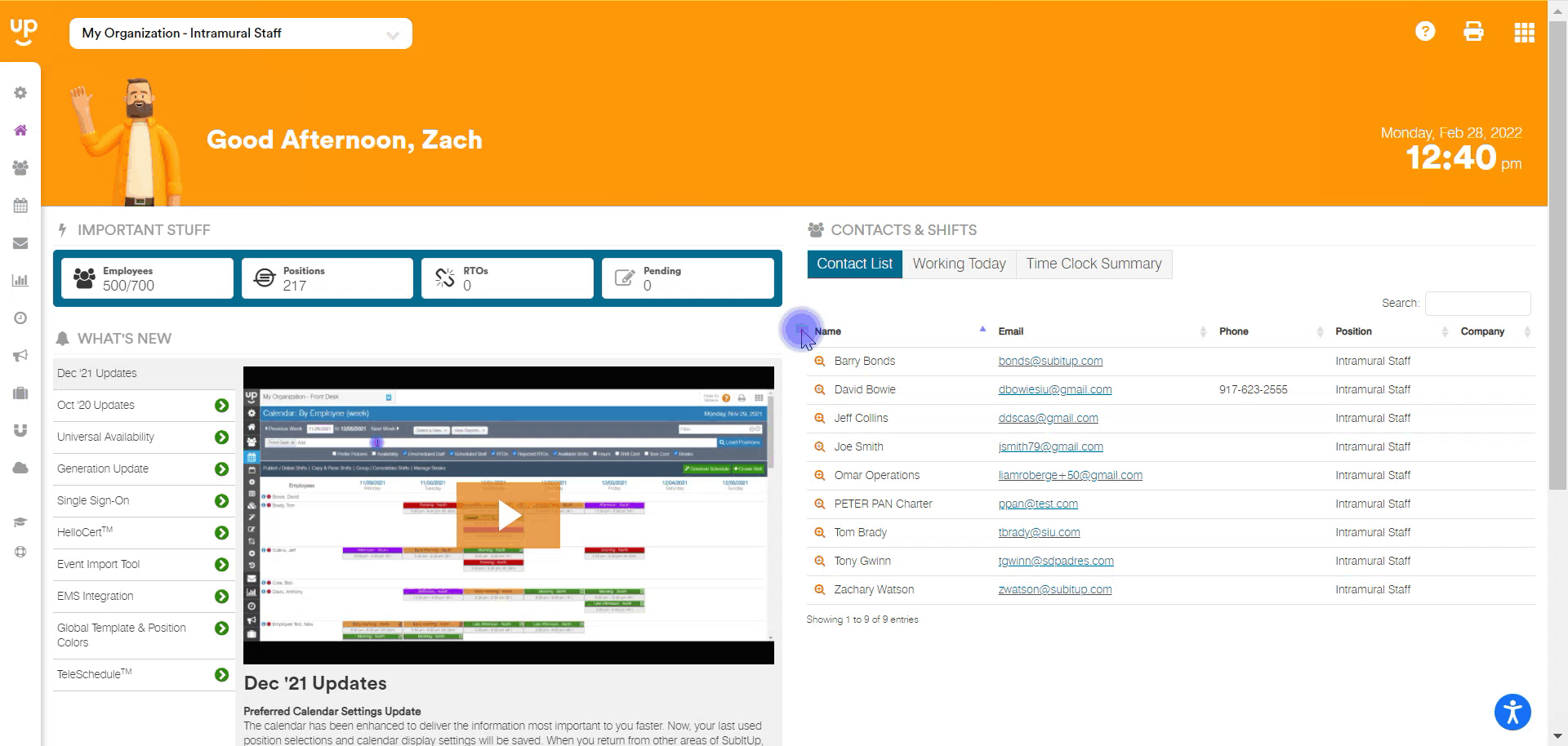 1. From the DASHBOARD, click on STAFF in the left-side toolbar.
2. Choose the FOLDER icon on the right side of the screen, next to the number of active employees shown.
3. Select CONTINUE.
4. From the white drop down menu, select the position(s) that you wish to archive all staff from.
5. Choose what you would like to do with any future shifts on the calendar. You can DELETE ALL FUTURE SHIFTS or MAKE ALL FUTURE SHIFTS AVAILABLE.
6. Select the checkbox confirming that you wish to archive all staff from the selected position(s).
7. Your staff are now archived!