Communication & Notifications
How to adjust employee shift time reminders
Control when shift reminders are sent to your employees before their shift start time.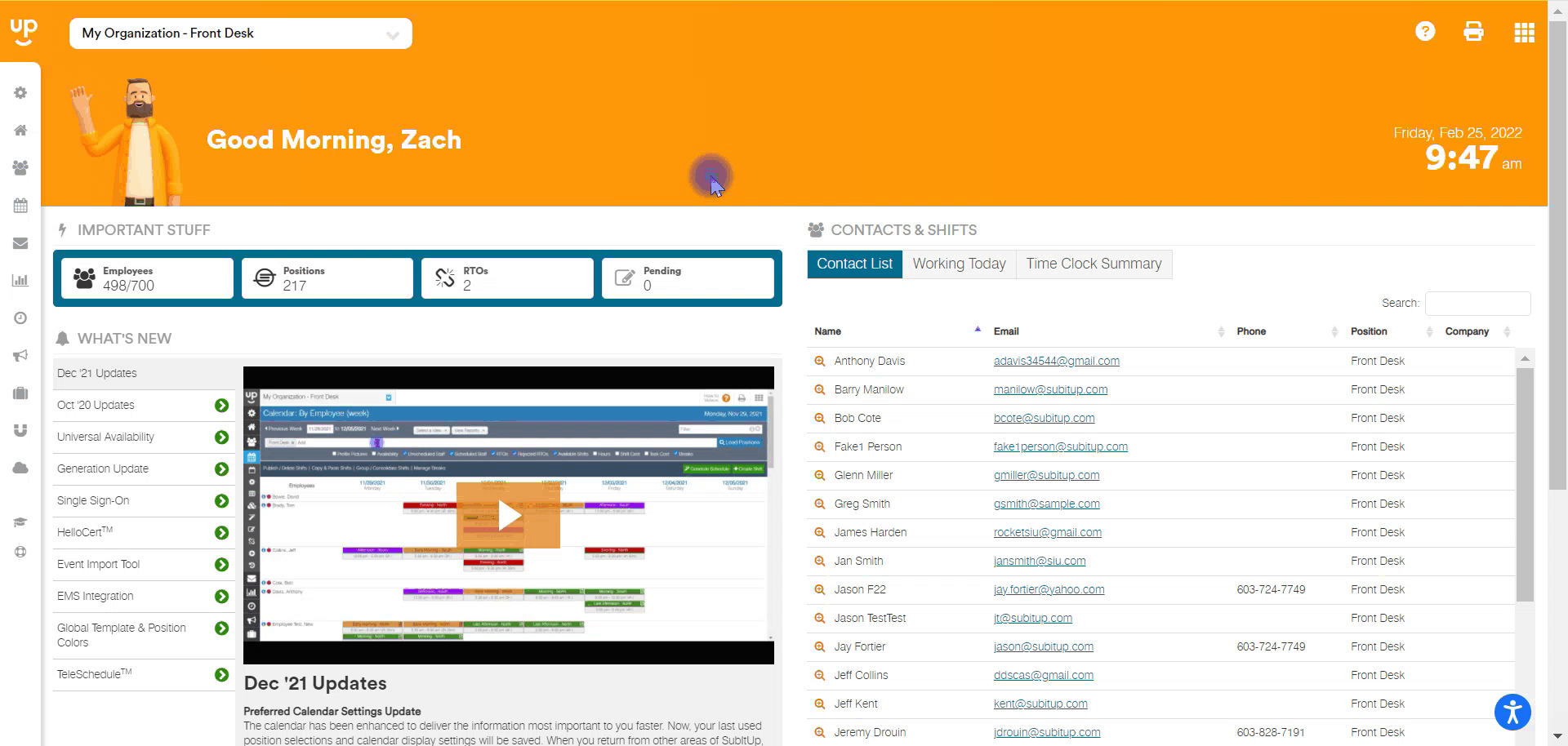 1. From the DASHBOARD, click on SCHEDULE from the left-side pop-out menu.
2. Hover over ADVANCED CONFIGURATION, and click on SHIFT REMINDER CONFIGURATION.
3. Enter in the amount of time prior to a shift begins that you would like your employees to be notified of their upcoming shift.
4. Click anywhere outside of the number field and select the green SAVE icon.
Notes:
The system automatically defaults the shift reminder to 45 min. prior to the shift start time.
All times must be entered in minutes.