How to view employee shift statistics
The staff statistics tool provides valuable insight into staff shift trading, requests for time off, and clock in/out activities.
To review employee statistics: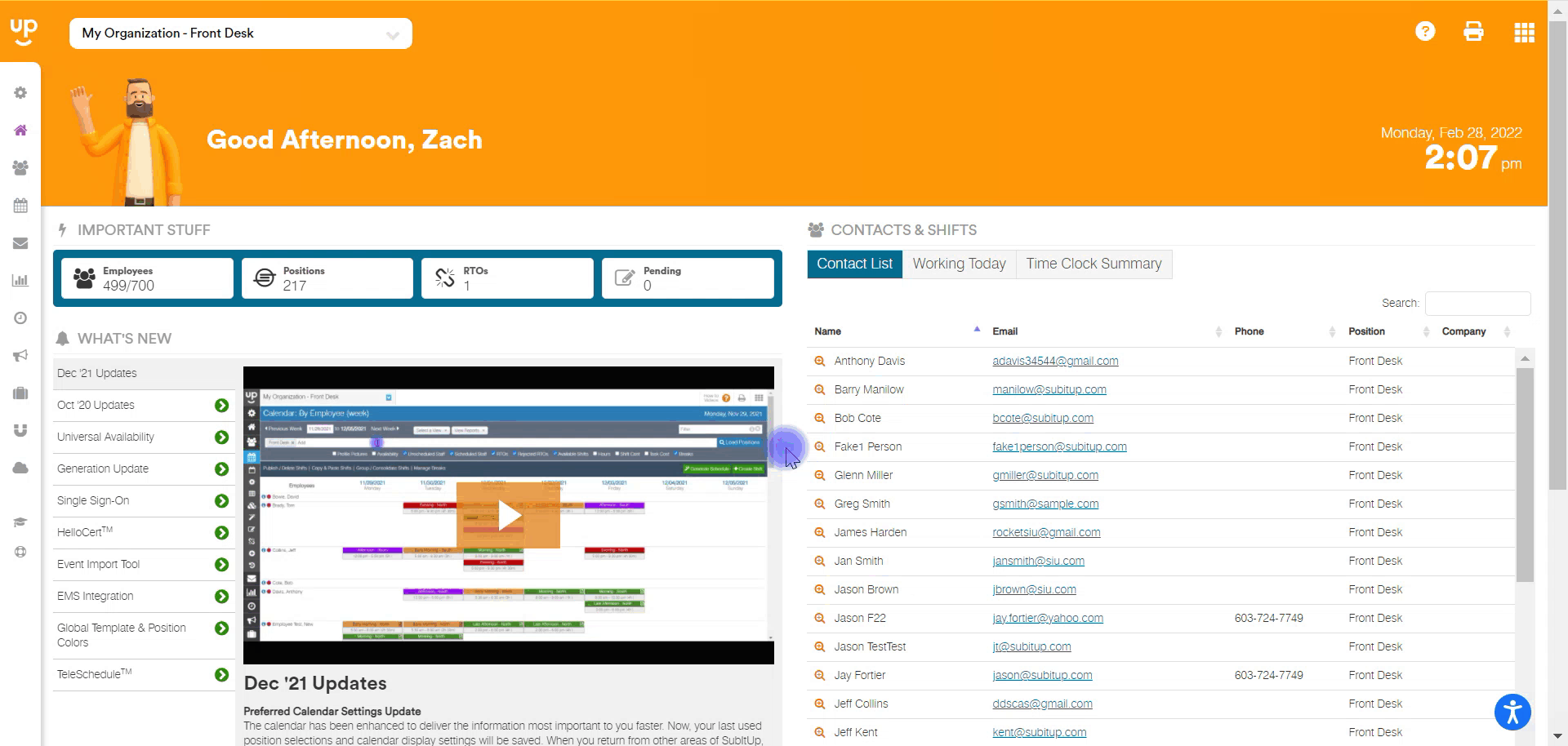 In the left-side toolbar, select ENGAGEMENT>EMPLOYEES.
At the top of the page enter the START DATE and END DATE
Enter the POSITIONS you'd like to generate data for.
Click LOAD POSITIONS.