How to turn on moderation to approve and deny shift requests from employees
Do you want to approve and deny employee requests to pick up or swap shifts? Turn moderation on in your position settings so the requests land in your Pending Requests section. Once approved or denied, all calendars will be automatically updated.
To turn shift moderation on: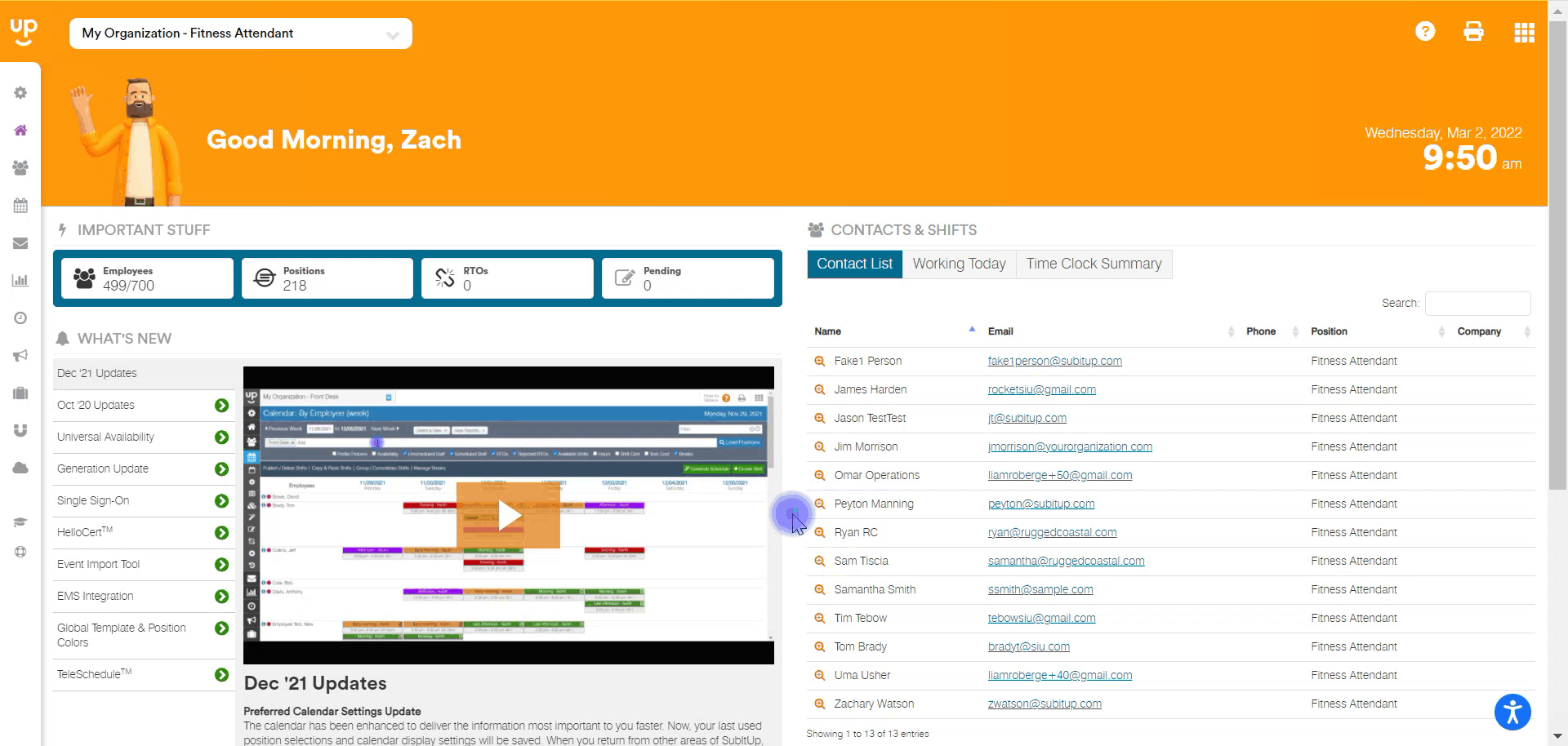 Click on

SETUP

in the left-side toolbar.



Select #3 – POSITION SETTINGS.
Under POSITIONS, select the position you would like to modify settings for.
Under MANAGE SETTINGS, select MODERATION.
Check the box next to HOLD SHIFT CHANGES IN MODERATION.
If applicable, select APPLY TO ALL POSITIONS.
Click SAVE.