How to set your work week start date
Set your work week start date to properly calculate your employee's daily and weekly hours on the calendar and to generate information in the Pending Requests section to make decisions on whether to approve or deny a shift request.
To set your work week start day: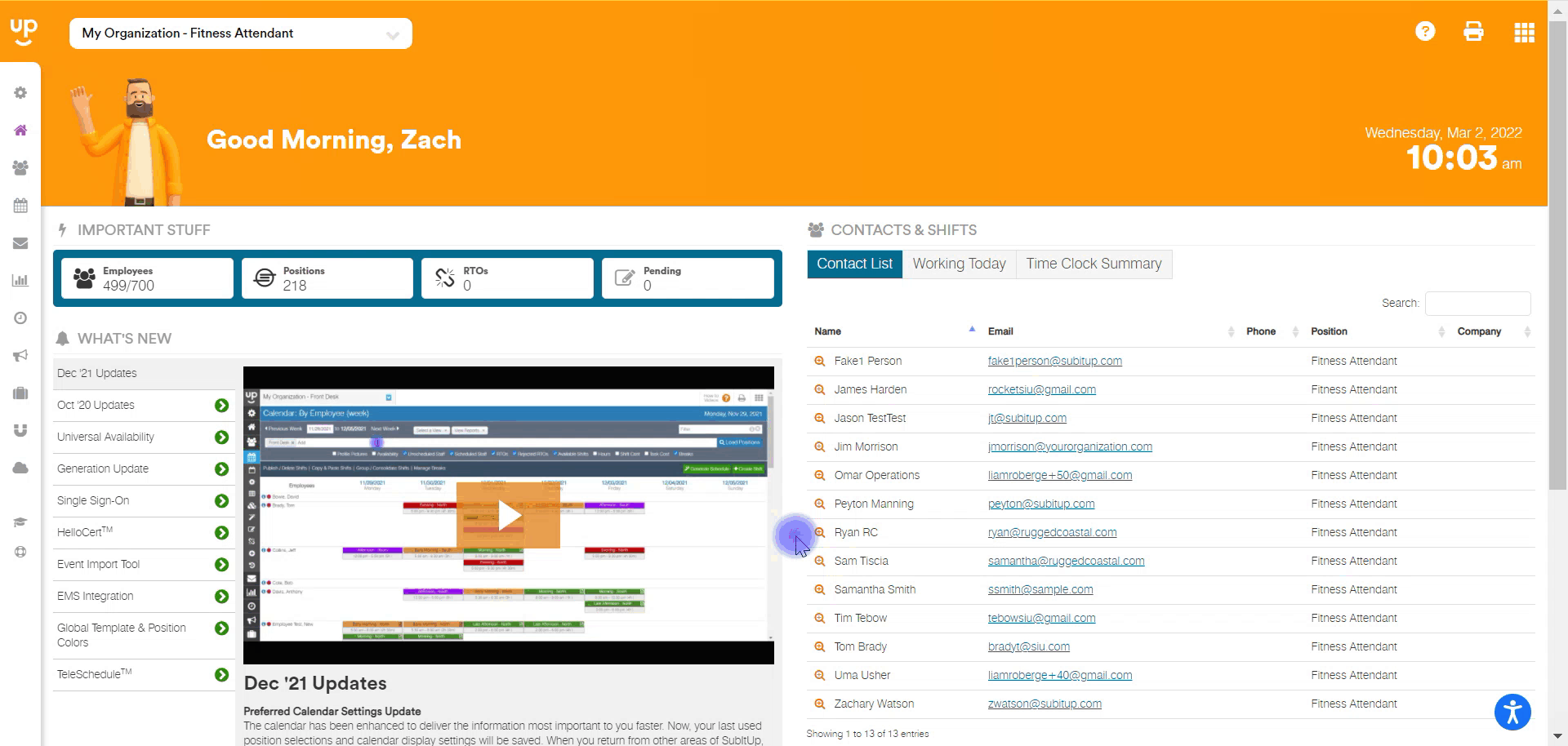 Click on SETUP in the left-side toolbar.
Select #3 – POSITION SETTINGS.
Under POSITIONS, select the position you would like to modify settings for.
Under MANAGE SETTINGS, select OVERTIME SETTINGS.
Select the WORKWEEK START DAY in the drop-down menu.
If applicable, select APPLY TO ALL POSITIONS.
Click SAVE.
Notes:
To edit this setting, a manager must be granted access to "Overtime" in their manager dashboard.